Natalia
Gordienko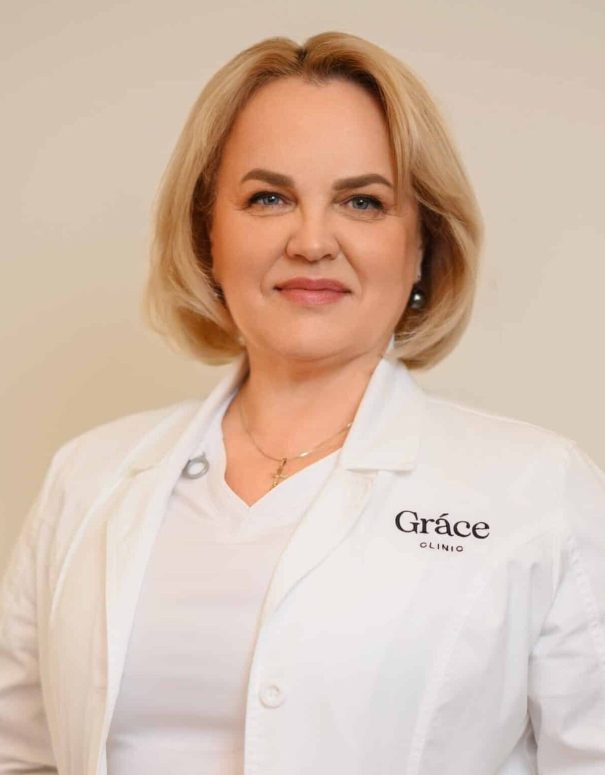 Natalia
Gordienko
Gynecologist, specialist in aesthetic medicine, surgeon.
Ultrasound doctor.
28 years of successful practice in gynecology.
The author of the course on
aesthetic gynecology.
Member of the Association of Obstetricians and Gynecologists of Ukraine, the Ukrainian Association of Colposcopy and Cervical Pathology.
In 1995, she graduated from the Medical Faculty of the Bogomolets National Medical University, in 1997 - an internship in obstetrics and gynecology. Has experience in managing complex patients in hospital conditions. He regularly improves his qualifications at international conferences and educational institutions, in particular in Paris, Germany, Spain, Italy, etc.
The doctor conducts both an outpatient appointment with an examination and appointment of further treatment, in particular as a gynecologist-endocrinologist, and provides services in aesthetic injection, hardware gynecology and intimate rejuvenation. She has performed thousands of aesthetic gynecological operations, including labiaplasty.
Participated in clinical trials 2010-2013, author of more than 7 scientific works, author of the training course "Aesthetic gynecology in practical medicine", where she imparts knowledge of aesthetic gynecology to doctors of Ukraine.